Sustainability is a core element in implementing Orthex's growth strategy and key priorities as we strive to be the number one brand in storage products in Europe and strengthen our position as a leading houseware company in the Nordics. Sustainability is a key factor in all decision making at Orthex and a significant driver of our development and investment agenda.
During 2022, we conducted an extensive materiality assessment that formed the basis for our sustainability strategy review. As a result of the annual sustainability strategy review, the key sustainability aspects were restructured to follow ESG (Environmental, Social and Governance) structure, and relevant KPIs for each aspect were defined and finetuned.
Sustainability strategy
Sustainability targets and KPIs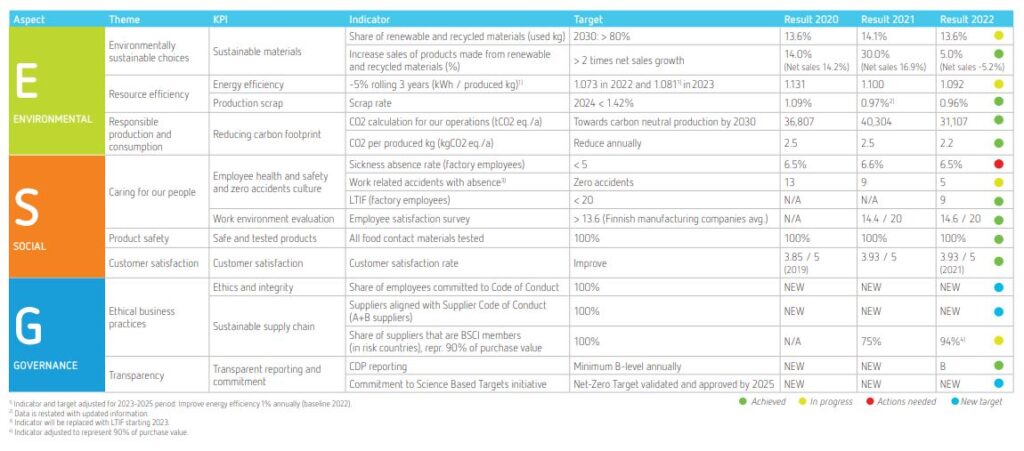 Read more
In our Annual and Sustainability Report we tell about the progress of Orthex's sustainability actions and the renewed sustainability strategy and Orthex's road map towards carbon neutrality by 2030.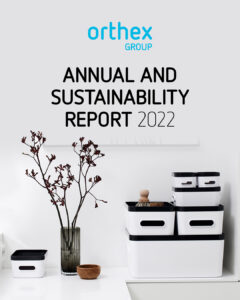 For more detailed information about Orthex sustainability work please see below.